Last updated: September 15, 2019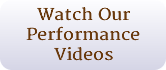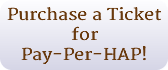 "Judith Kalaora has made a career of bringing history to life. An actress by training and a historian in practice, ...Kalaora has been performing one-woman shows.... embodying the spirit of famous women from history who helped change the world." 

~ Brad Avery, The MetroWest Daily News

"History At Play™ connects the dots between the characters that made up our past and the events they shaped that still influence our lives...Judith Kalaora's compelling storytelling is a window into the motivations that drove celebrated American women to push boundaries that changed the course of our society."

~  Associated Press

Josh Lederman, Political Correspondent

"Kalaora not only portrays these women on stage, she emulates them in life, starting her own company to portray and educate about 'influential, but oft forgotten women.'"  

~ Cyrus Moulton, Associated Press

Photo Banner: Andrew Eldridge, Angela Frances-Harrer NewTV's The Folklorist


"Judith is a one woman force of nature. It takes people like her to bring these stories to life... these lost pieces of history." 

~ CBS WBZ News Radio 

Jordan Rich,

The Jordan Rich Radio Show

Al Conant Photography 2017