Last updated: October 14, 2020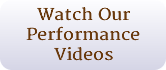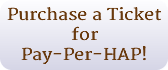 We stand for social justice.

Friday's, 7:30 PM ET

$10-$25 Pay-What-You-Can!

Photo Banner: Andrew Eldridge, Angela Frances-Harrer NewTV's The Folklorist


"Kalaora's compelling storytelling is a window into the motivations that drove celebrated American women to push boundaries that changed the course of our society. She is a one woman force of nature. It takes people like her to bring these stories to life... these lost pieces of history." 

~ CBS WBZ News Radio 

Jordan Rich,

The Jordan Rich Radio Show