Last updated: January 11, 2020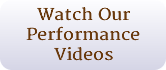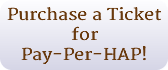 "History At Play™ connects the dots between the characters that made up our past and the events they shaped that still influence our lives... "

~  Associated Press

Josh Lederman, Political Correspondent

Photo Banner: Andrew Eldridge, Angela Frances-Harrer NewTV's The Folklorist


"Kalaora's compelling storytelling is a window into the motivations that drove celebrated American women to push boundaries that changed the course of our society. She is a one woman force of nature. It takes people like her to bring these stories to life... these lost pieces of history." 

~ CBS WBZ News Radio 

Jordan Rich,

The Jordan Rich Radio Show

Al Conant Photography 2017