Last updated: April 14, 2021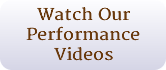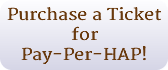 2021 Annual Pass 

ON SALE. Price REDUCED!

Friday's, 7:30 PM ET

​2021 episodes stream live on the 2nd & 4th Friday of the month.

Photo Banner: Andrew Eldridge, Angela Frances-Harrer NewTV's The Folklorist


"History At Play connects the dots between the characters that made up our past and the events they shaped that still influence our lives." 

NBC Political Correspondent


Immersive Living History Experiences

Educational Escapism Direct to Your Home.