"Judith Kalaora is Deborah Sampson from the minute she walks through the door. You feel like you are there with Sampson as she makes her way through life and fights for her life in the Revolutionary War."

~ The Holliston Reporter

Last updated: March 8, 2017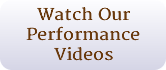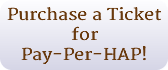 "Judith Kalaora has made a career of bringing history to life. An actress by training and a historian in practice, ...Kalaora has been performing one-woman shows.... embodying the spirit of famous women from history who helped change the world." 

~ The MetroWest Daily News

"...the play was marvelous... fantastic ...'Not only did she present it so you believe she was Christa, but I learned things I didn't know.'" 

~ The MetroWest Daily News

"Kalaora not only portrays these women on stage, she emulates them in life, starting her own company to portray and educate about 'influential, but oft forgotten women.'"  ~ The Associated Press

"...Wonderful, completely mesmerizing in [her] portrayal of Deborah Sampson."

~ Marriott Vacation Club 

"Judith is a one woman force of nature. It takes people like her to bring these stories to life... these lost pieces of history." ~ Jordan Rich

The Jordan Rich Show, CBS WBZ News Radio

Photo Banner Credit: NewTV's The Folklorist

Photo Credit: Paula Muller/The Daily Item